You absolutely can. uTalk is a multi-platform app that will work on all your devices.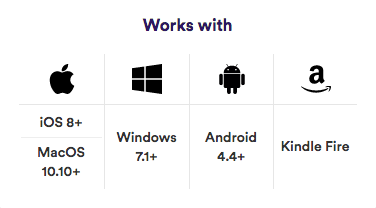 1. Visit utalk.com/app on the device you would like to use uTalk, or read our article on how to download the uTalk app.
2. Follow the download instructions.
3. Once uTalk has downloaded on your device - simply use your usual uTalk login details to log into your new device.
4. All of your purchases will be there on your new device and your scores and purchases will automatically sync between all of your devices whenever they are on line.
Got any questions?
Get in touch
Email: support@utalk.com
Call: +44 (0)20 7371 7711 or 0800 0188 838