If you belong to an academic institution or library that offers uTalk to its members you should already be automatically signed up to the uTalk app.
Just follow these steps to login and start learning:
Note: First, make sure you download uTalk for your phone, tablet or computer.
| | | |
| --- | --- | --- |
| 1. Tap the login button | 2. Tap Student login | 3. Choose your institution or library |
4. Enter your institution username / barcode / email followed by password / PIN and then tap the login button again.

If you don't know your login credentials please speak to someone at your institution as we don't have access to their systems.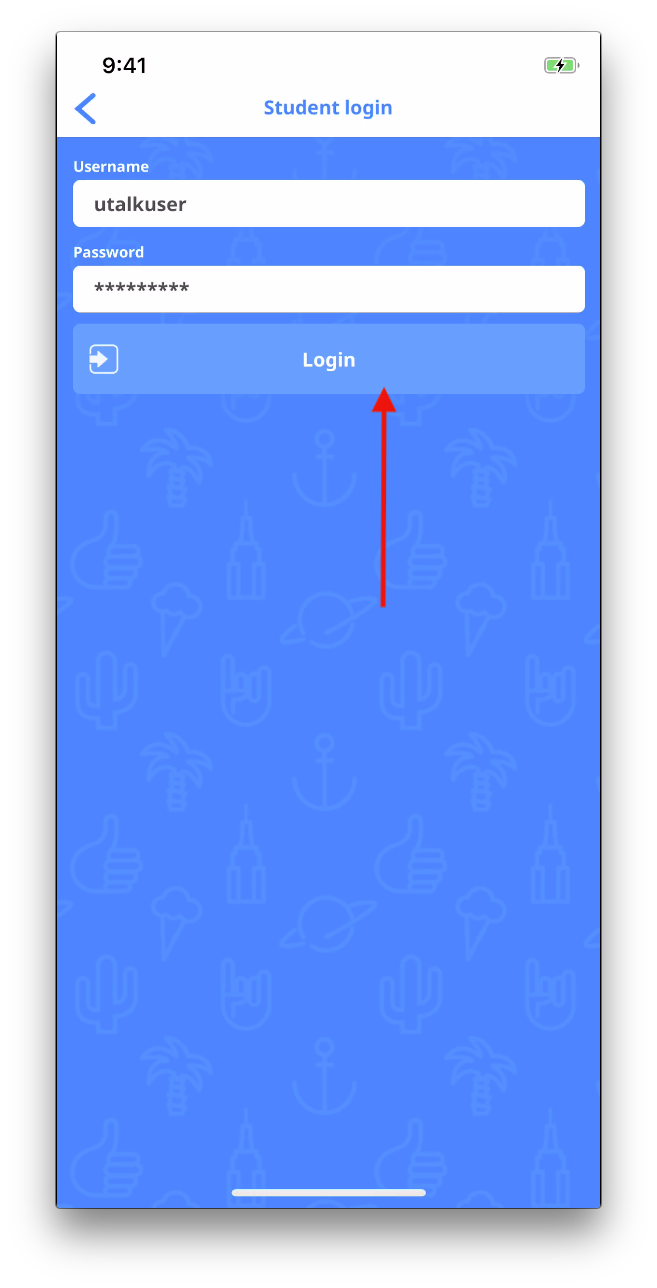 For some Universities the login screen may be different and you will need to Input the Username and Password (or equivalent), provided to you by your University, into the appropriate fields.
Note: When signing in, use the details that have been provided to you by your University.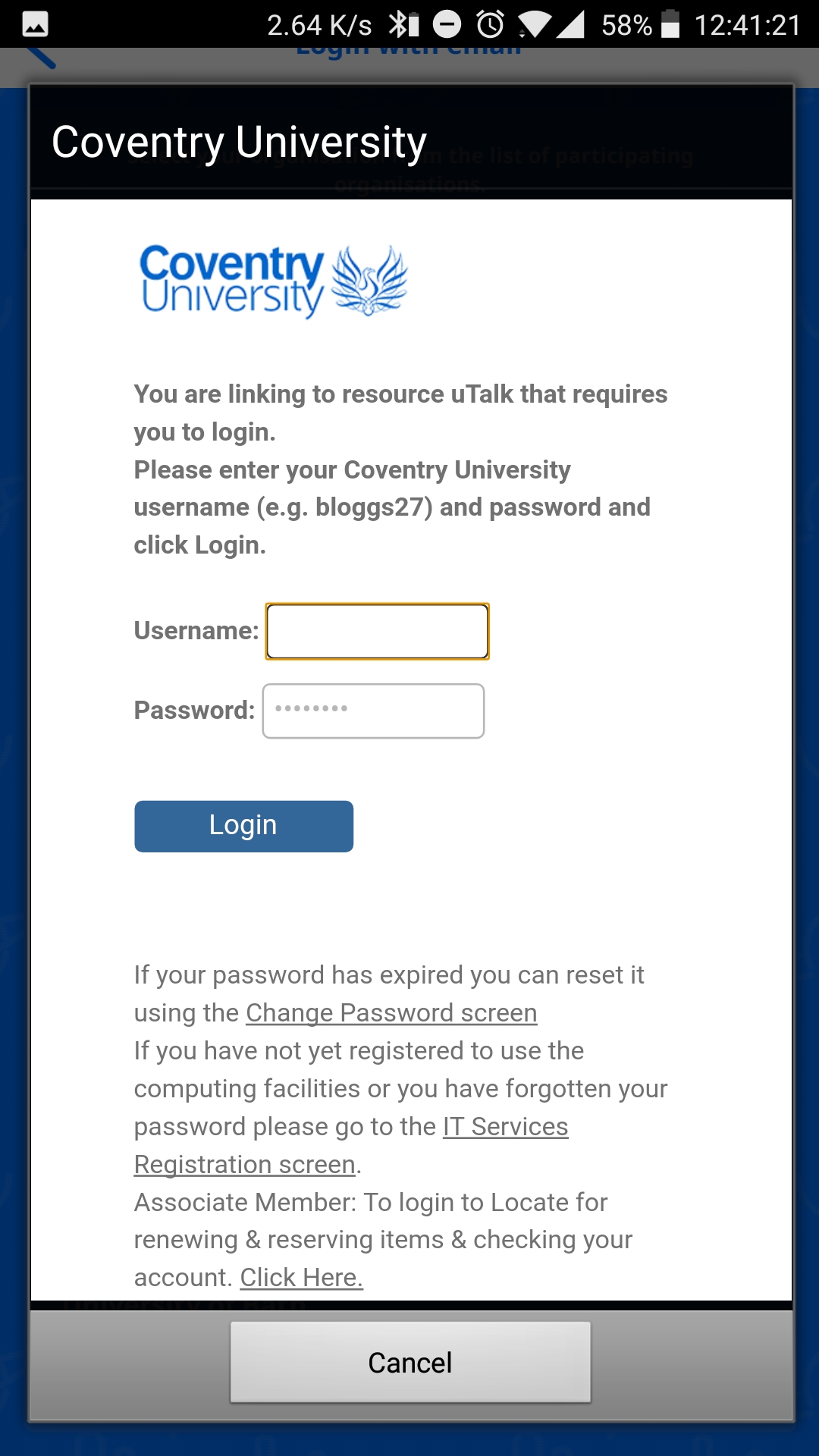 5. After successfully logging in you may also be requested to provide an email address and a name. This is required for email verification and password recovery so make sure to use an email address where you can receive emails: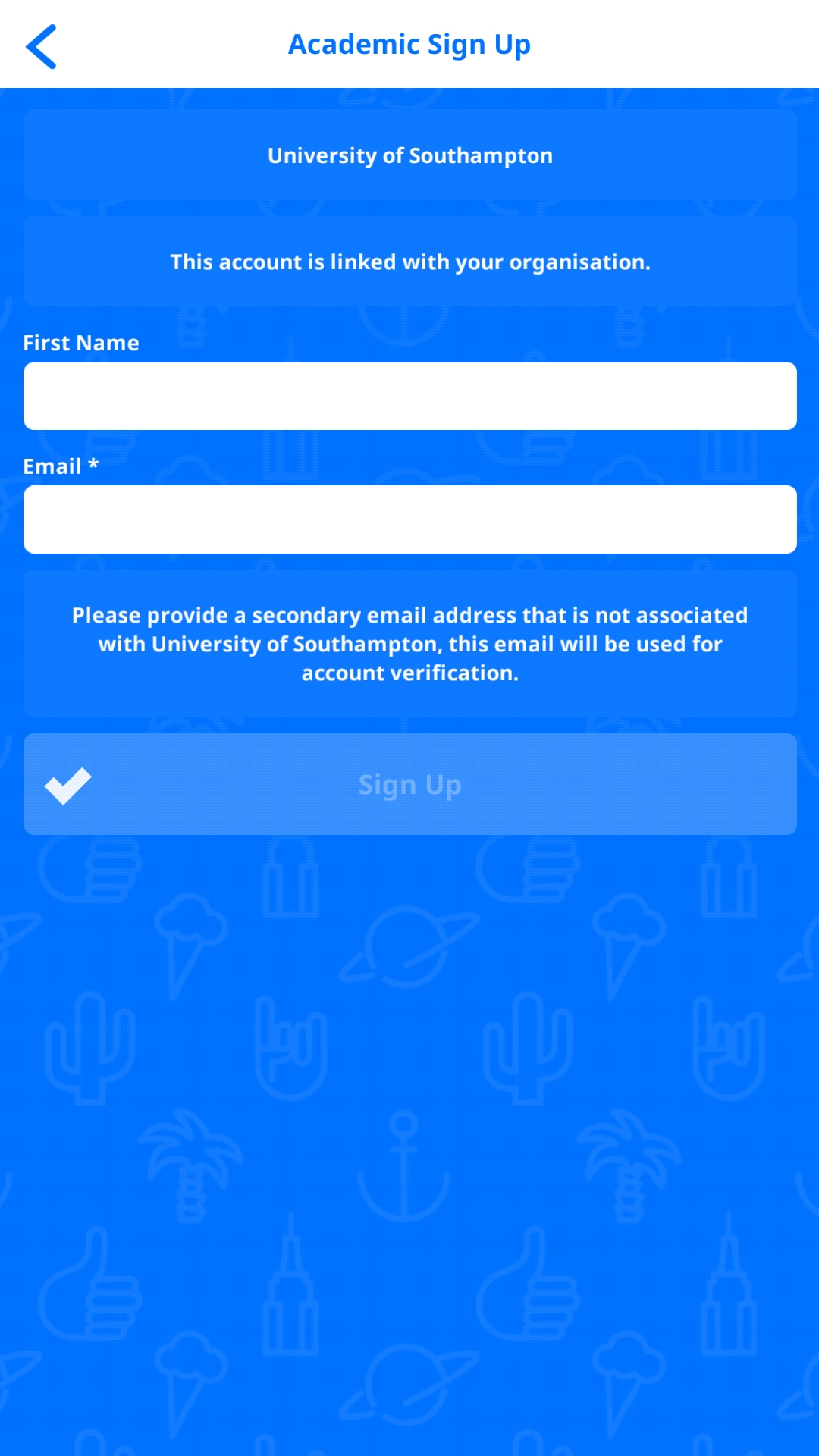 6. Your uTalk account is now ready!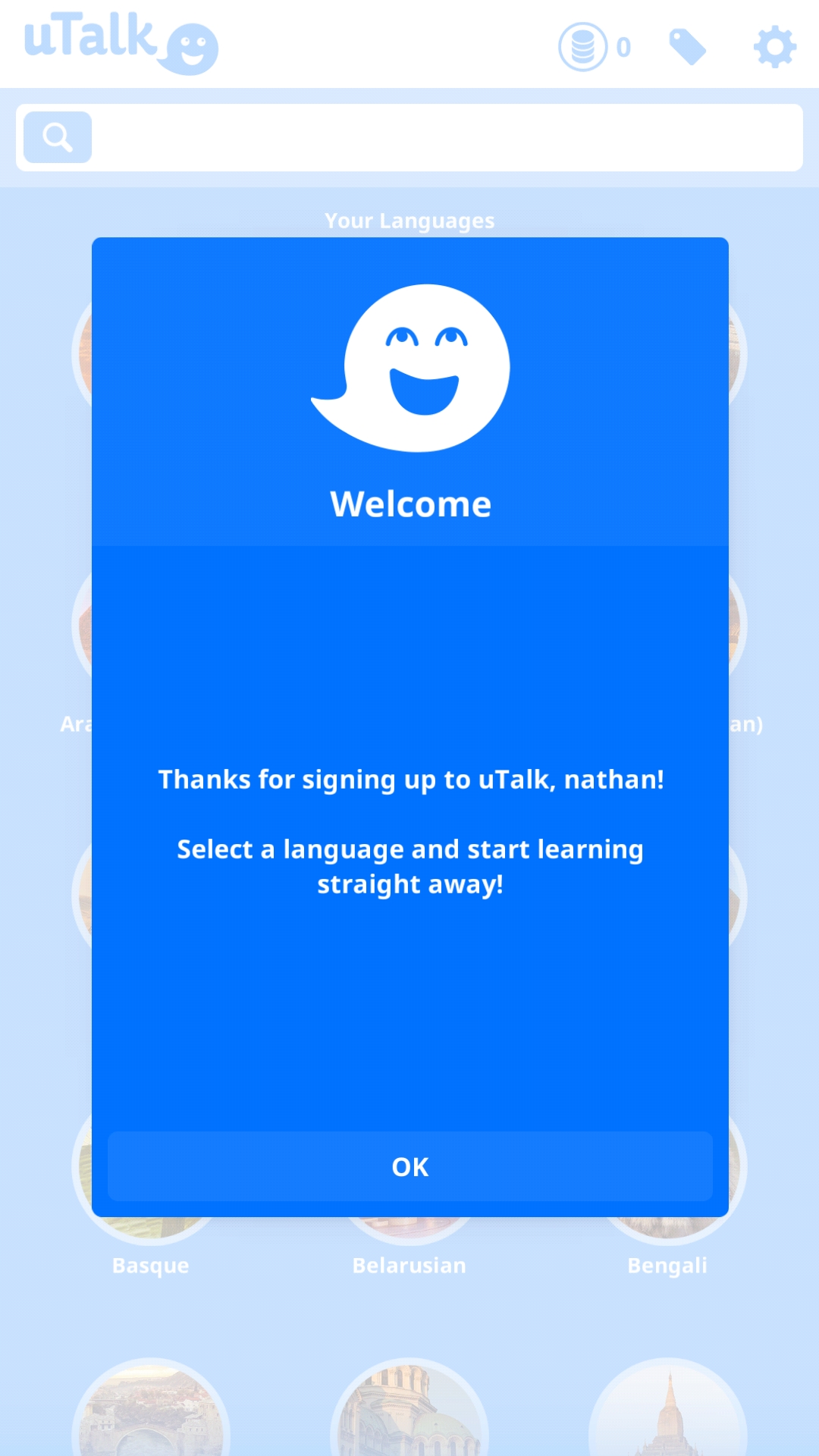 For friendly help contact us at:
email: support@utalk.com or call: +44 (0)20 7371 7711 or 0800 0188 838