Verifying your account allows you to check that your account is registered to a valid email address to make sure receive useful notifications from uTalk such as password reset.
You should have received a verification email when you first signed up but if you would like us to send one again here's how to do it:
Note: If the email you have used to sign up during the account registration is invalid (does not exist), you will need to first change your email address. To do this go to https://utalk.com/accounts/login then login and change the email address you see on your profile page.
Re-send verification email
Make sure you are logged into the uTalk app, select Settings
Select Edit Account Details
Select Re-send verification email

You will then receive an 'Activate your account' email from uTalk. Make sure to check you spam/junk folders.

Continue with the Verifying your account steps below
Verifying your account
When creating your account, you will receive a verification email with instructions.
Open the 'Activate your uTalk account' email and select ACTIVATE MY ACCOUNT
Your account is now successfully activated.

Note: If you are logged into uTalk while you verify your account, it may appear as unverified. The status will be updated the next time you log in or restart the app.

If this is not being displayed within the uTalk app, simply restart.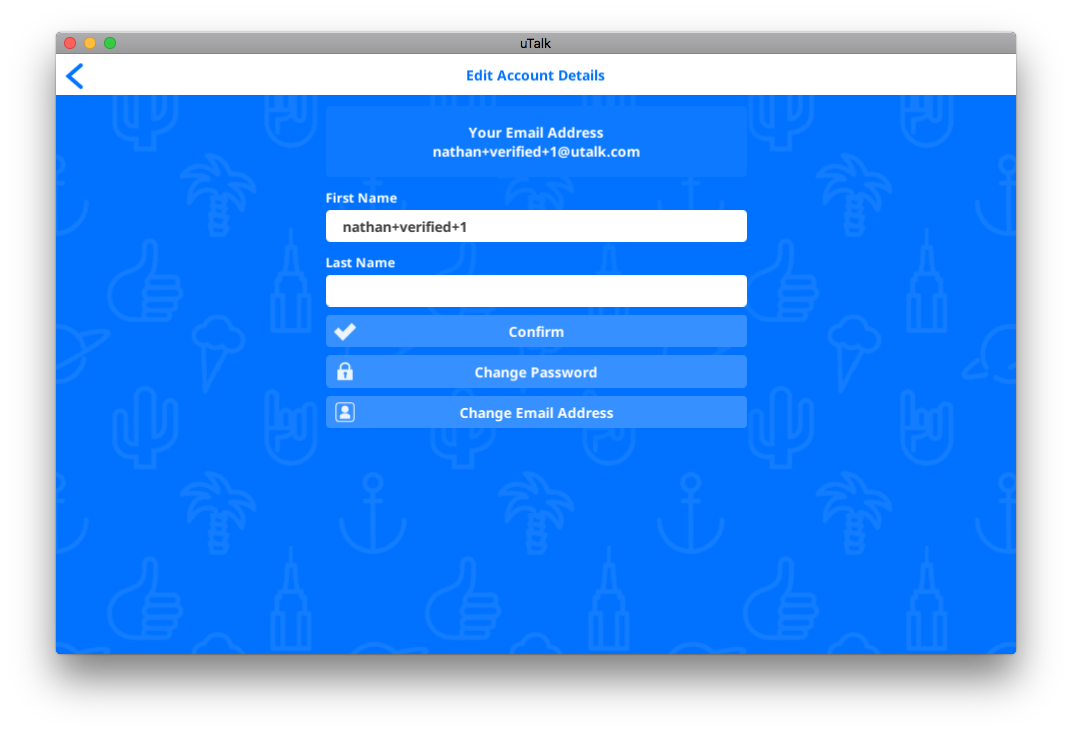 Your account is now verified - good job!
For help: email: support@utalk.com or call: +44 (0)20 7371 7711 or 0800 0188 838