If you have got a 'Choose Any Language' code or a 'Redeem' code, please go to utalk.com/start
Here you will be prompted to enter your code and the email address you'd like to use to log into the app.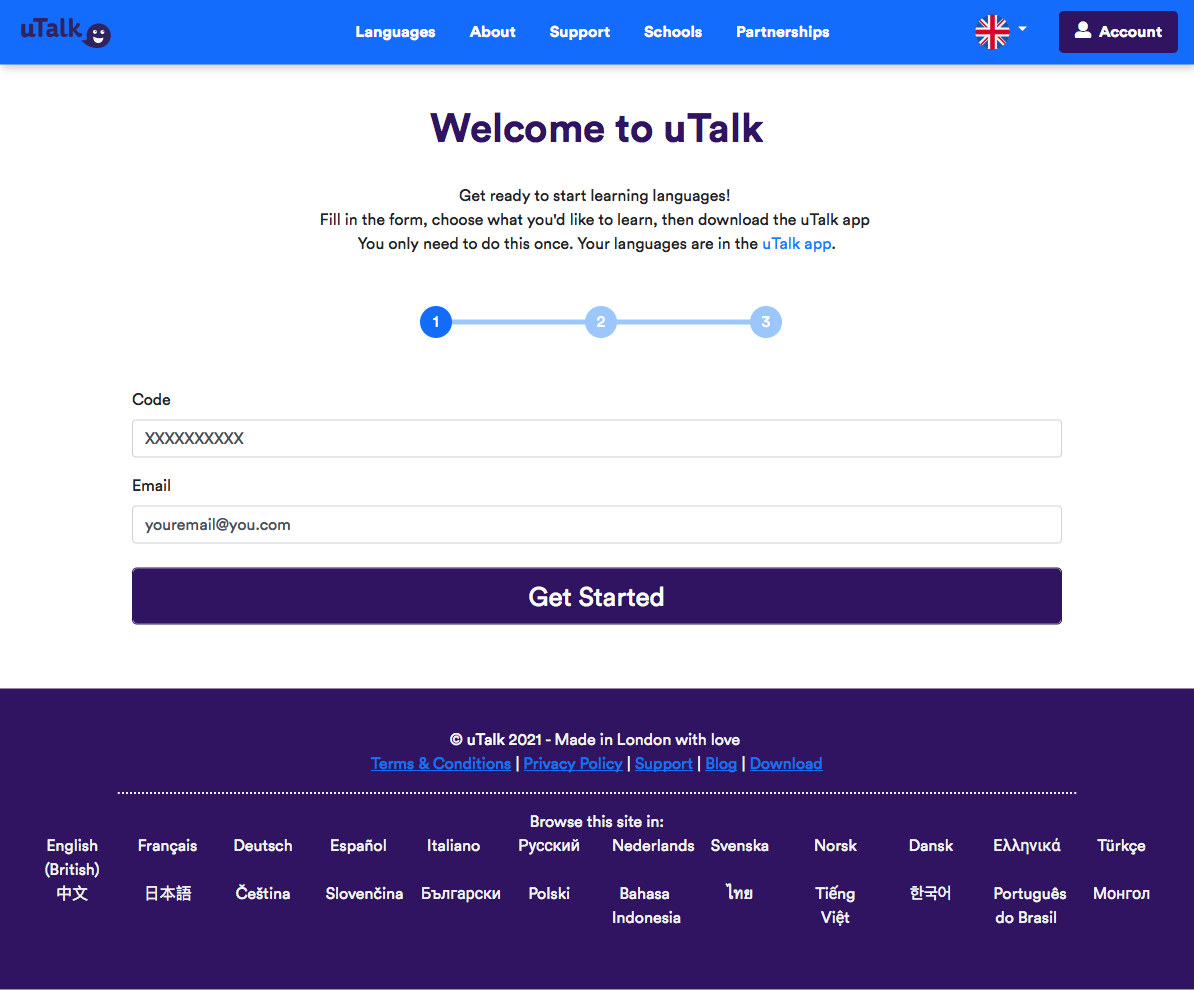 (You only ever have to fill this page in once)
Click 'Get Started'
Next, if you have a choose code you will be need to select the language you want. (If you have a redeem code then your language has already been selected.)
Also, if you haven't previously signed up for the app, you will be asked to enter your name and choose a password to complete the signup process.
Click 'Confirm'
The next screen will give you the option to download the app on the device you are using.
(you can download the free app on any of your devices at any time by going to utalk.com/app from the device)
Finally, log in to the app with the same email and password and you should find your latest purchases unlocked at the top of the language list.
Need help?
Get in touch
Email: support@utalk.com
Call: +44 (0)20 7371 7711 or 0800 0188 838