If you are having issues accessing purchased content, we'd love to help.
First, make sure you are logged in to the app with the same email address you used to purchase the language.
Please read through and follow whichever of these four simple steps are relevant to you:
1) Re-start the app.
2) Check for an Internet connection.
3) If you bought a 'Choose Six Languages' or 'Lifetime Access' product, these products are supplied as an access code, and have special activation instructions. Your languages will not show up in the uTalk app until you have followed the activation steps outlined in this support article.
4) If you have redeemed a code (such as a 'Choose Any Language' code) while logged in, you will need to clear your User Data to see the changes take effect.
Here's how to Clear User Data:
Note: Doing so will refresh your account and log you out so you will need to log back in.
i) Select the Cog icon (Settings) in the top right of the screen.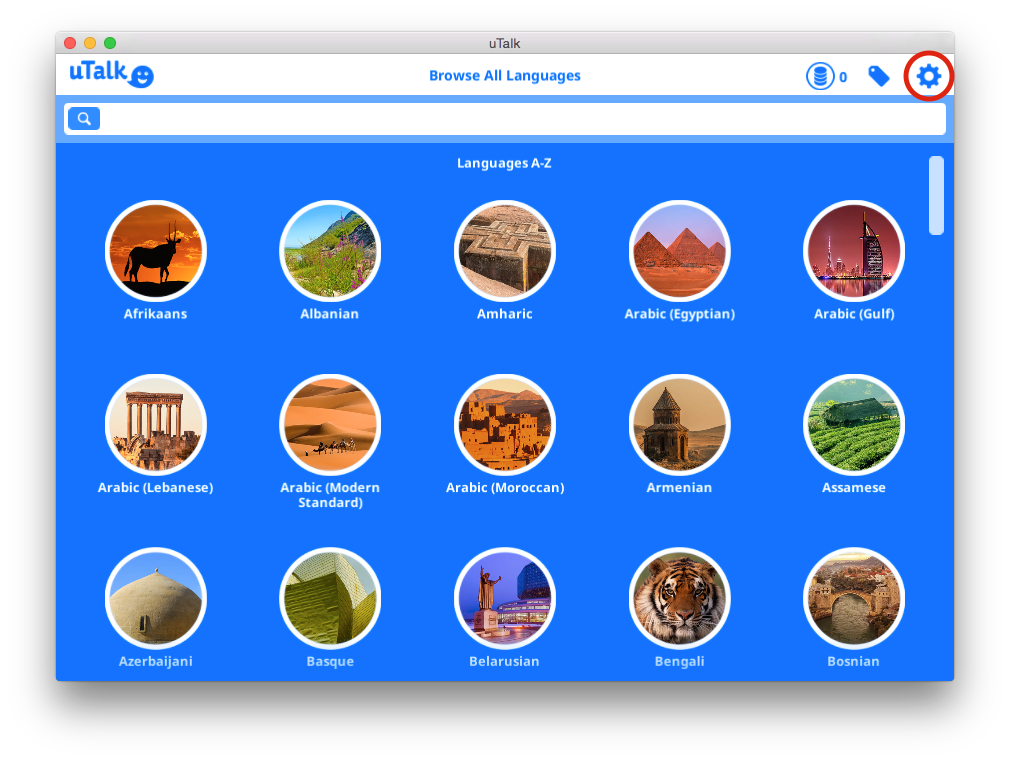 ii) Select Clear User Data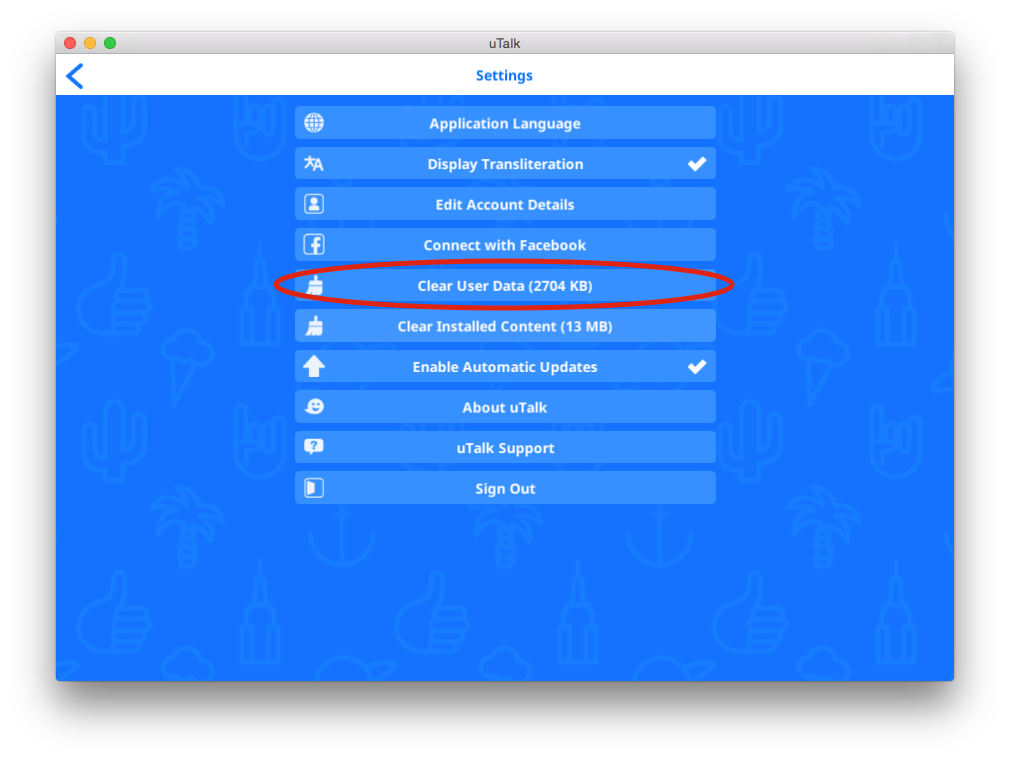 iii) Finally, select OK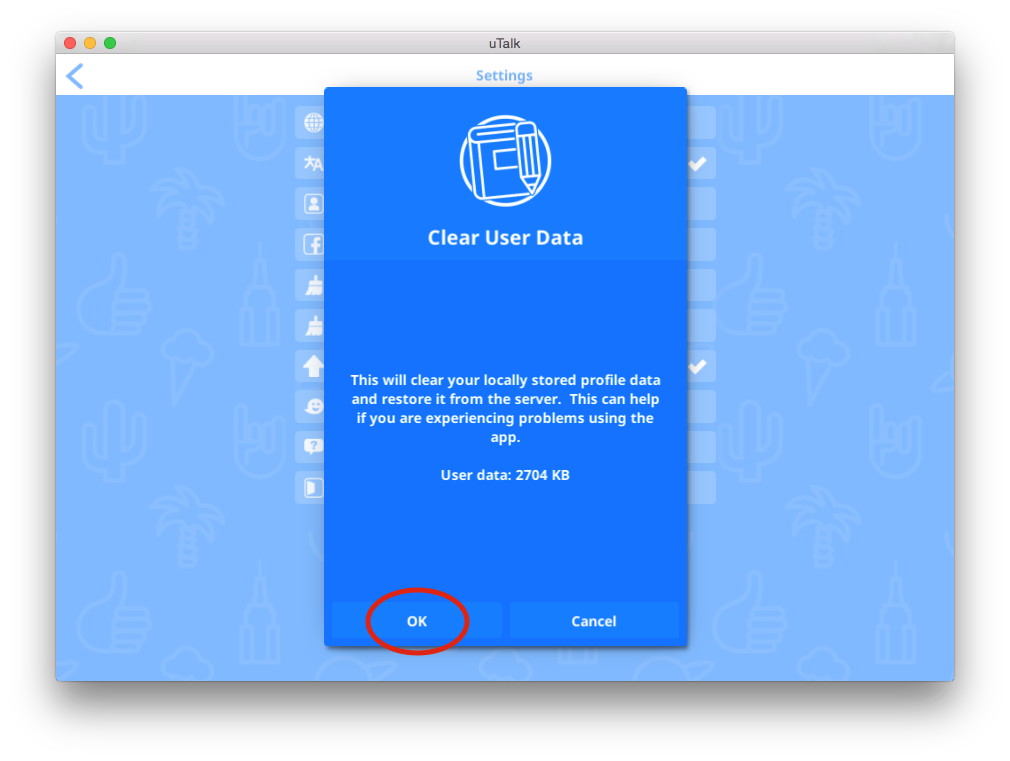 After doing this you will be automatically logged out of the app. Press the 'Login' button and log back into uTalk using your login details.
Your user data has now been restored and you should be able to access your purchases.
Still having trouble?
Get in touch with our friendly tech guys:
Email: support@utalk.com or Call: +44 (0)20 7371 7711 or 0800 0188 838